Ultimate Guide to Sleek & Shiny Hair ✨
Hey hair babes!✨ We all crave that enviable shine that makes our hair gleam and turn heads. But what's the secret to achieving the look? Let's explore the RUSK products that have become our trusted allies in the quest for radiant, glossy hair.
Prep for Shine: 2-Minute Masque
Before we reveal the star products, let's talk prep. Think of it as the first step on your journey to stunning shine. The RUSK 2-Minute Masque is more than just a hair product; it's a spa treatment for your locks, right in your shower. This luxurious masque works its magic in just two minutes, hydrating and rejuvenating your hair. Its formula is packed with nourishing ingredients that deeply penetrate your hair, leaving it soft, supple, and ready to embrace the shine-enhancing products that follow. Think of it as the foundation upon which you'll build your dazzling look.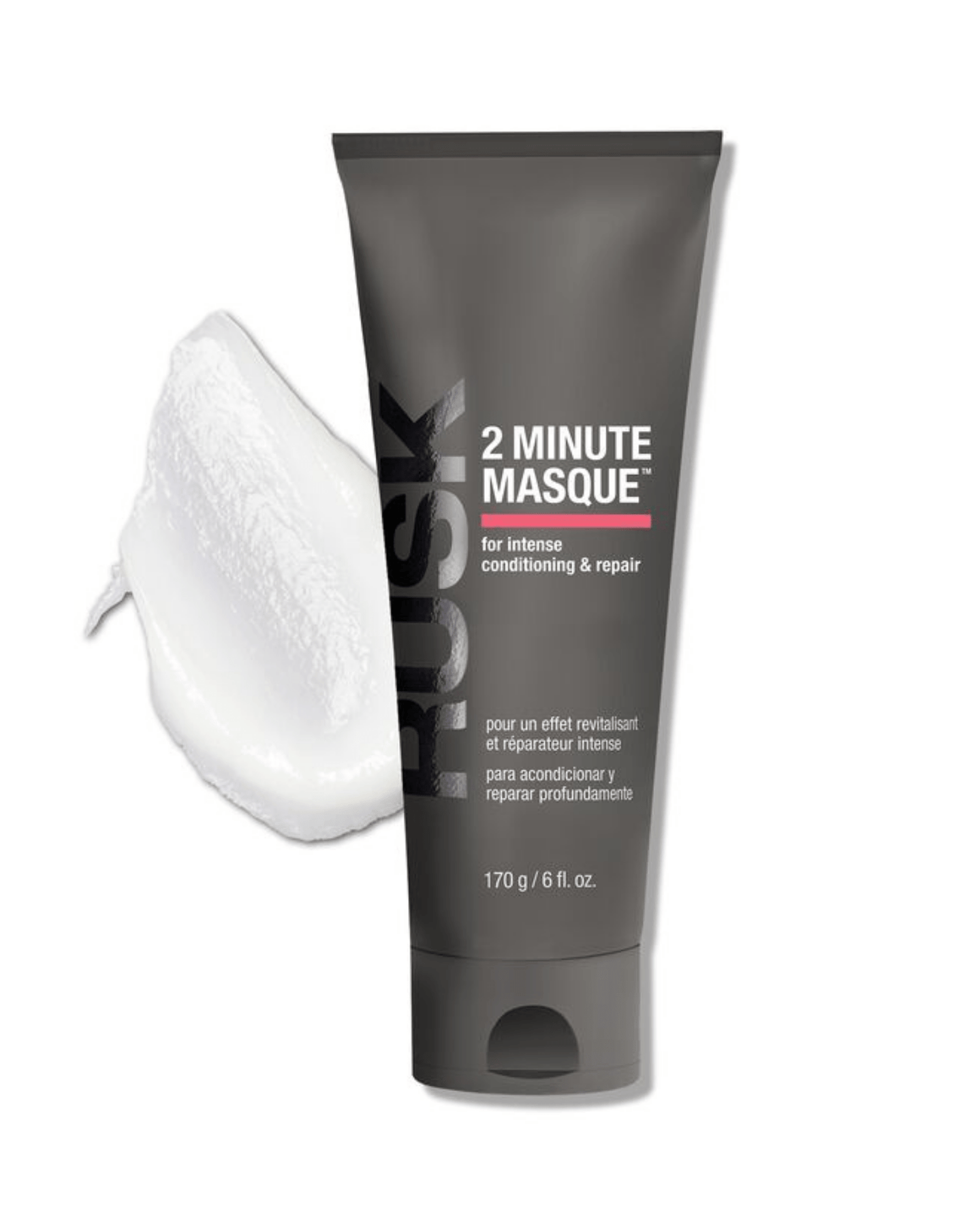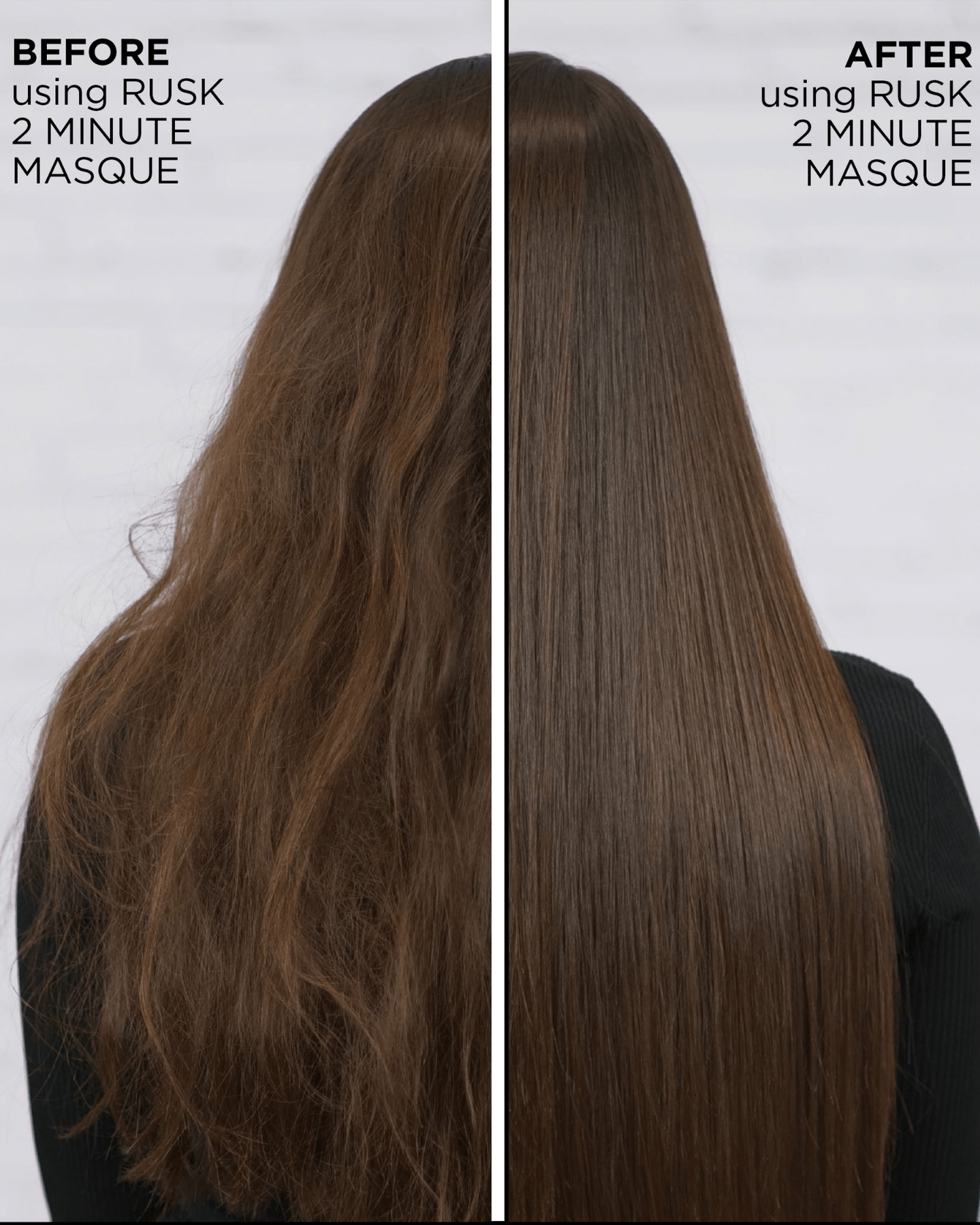 "I really liked mask for my hair and definitely noticed a difference on how my hair felt after using. My hair felt smoother and I did notice that it wasn't as frizzy. Great hair mask!" -R.R.
Prep for heat & layer on for extra shine - that's where the RUSK Thermal Shine Spray comes in. This little secret weapon isn't just about adding shine; it's also your partner in heat protection. As you prepare to style your hair, a quick spritz of this magical spray gives your locks an immediate dose of shine. It's a heat-activated product, meaning it not only enhances shine but also guards your hair against damage from styling tools. With the Thermal Shine Spray, you get the best of both worlds – an instant lustrous finish and protection from the potential perils of heat styling.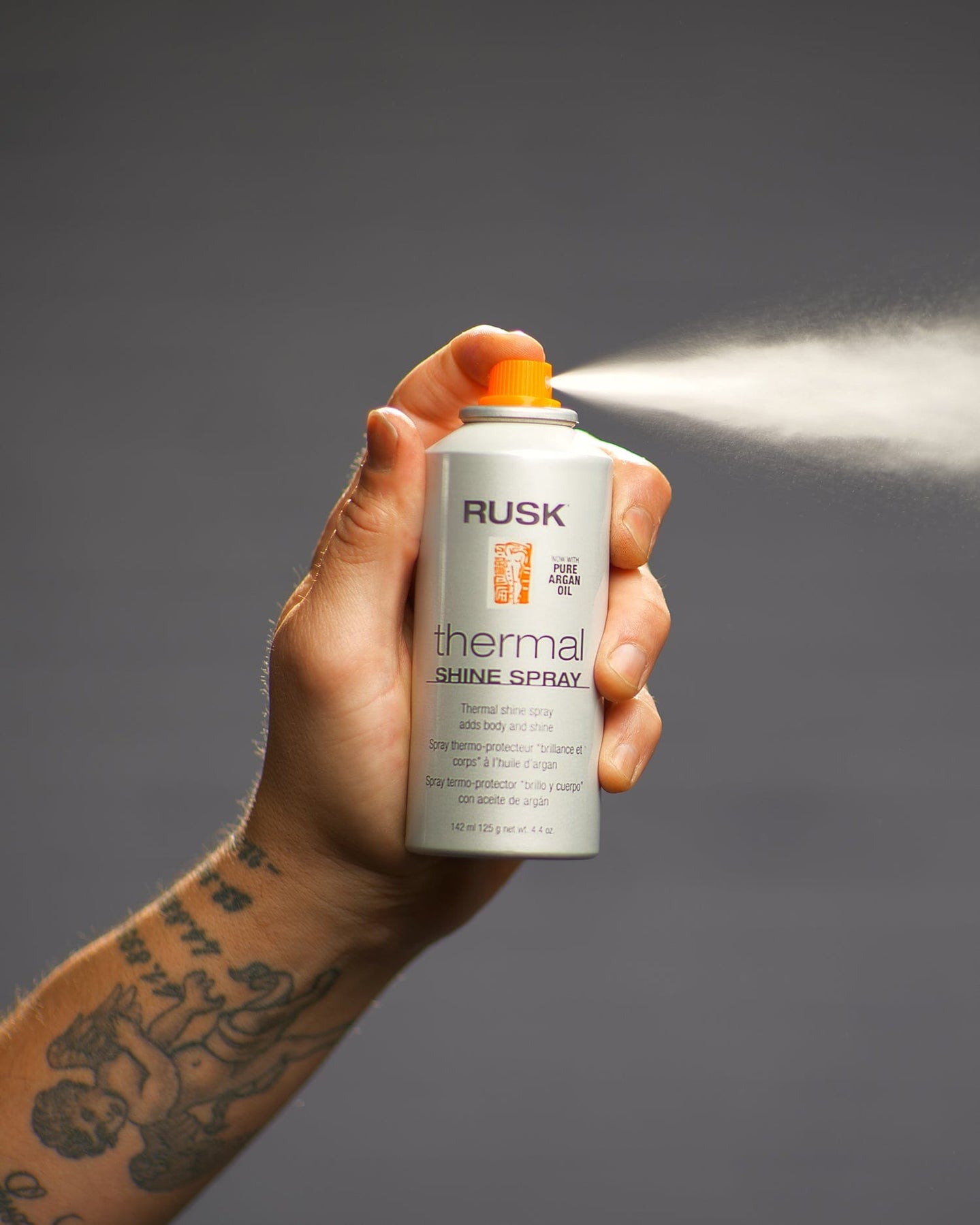 "This is my favorite heat protectant. It's nice and light weight, smells amazing, and adds shine to the hair. I've used this for years. This is ALWAYS my go to." -cherrybombcreations
Now, let's dive into styling. If your goal is sleek, straight hair with an added touch of shine, meet your new best friend: the RUSK W8LESS STR8 Flat Iron. This isn't just any flat iron; it's a sleek and shine powerhouse. The ceramic plates of this flat iron are designed to glide effortlessly through your hair, evenly distributing heat and minimizing damage. The result? A glossy finish that'll have you feeling like you just stepped out of a high-end salon. You can easily adjust the temperature settings to suit your hair type, ensuring you get the perfect balance of sleekness and shine. It's a must-have tool for those looking to make their hair dazzle.
Frizz is the eternal nemesis of shine, but fear not; RUSK's Anti-Frizz Serum is here to save the day. This product isn't just about shine – it's about achieving a sleek and polished look by banishing those pesky flyaways and frizz. Use 1-3 pumps depending on your hair thicknes and run from mid-shaft to ends.  This will help you tame unruly strands and keep your hair looking impeccably smooth. With the Anti-Frizz Serum in your arsenal, your hair will maintain a polished, mirror-like finish throughout the day. It's the final touch you need to make sure your shine lasts, no matter what the weather throws at you.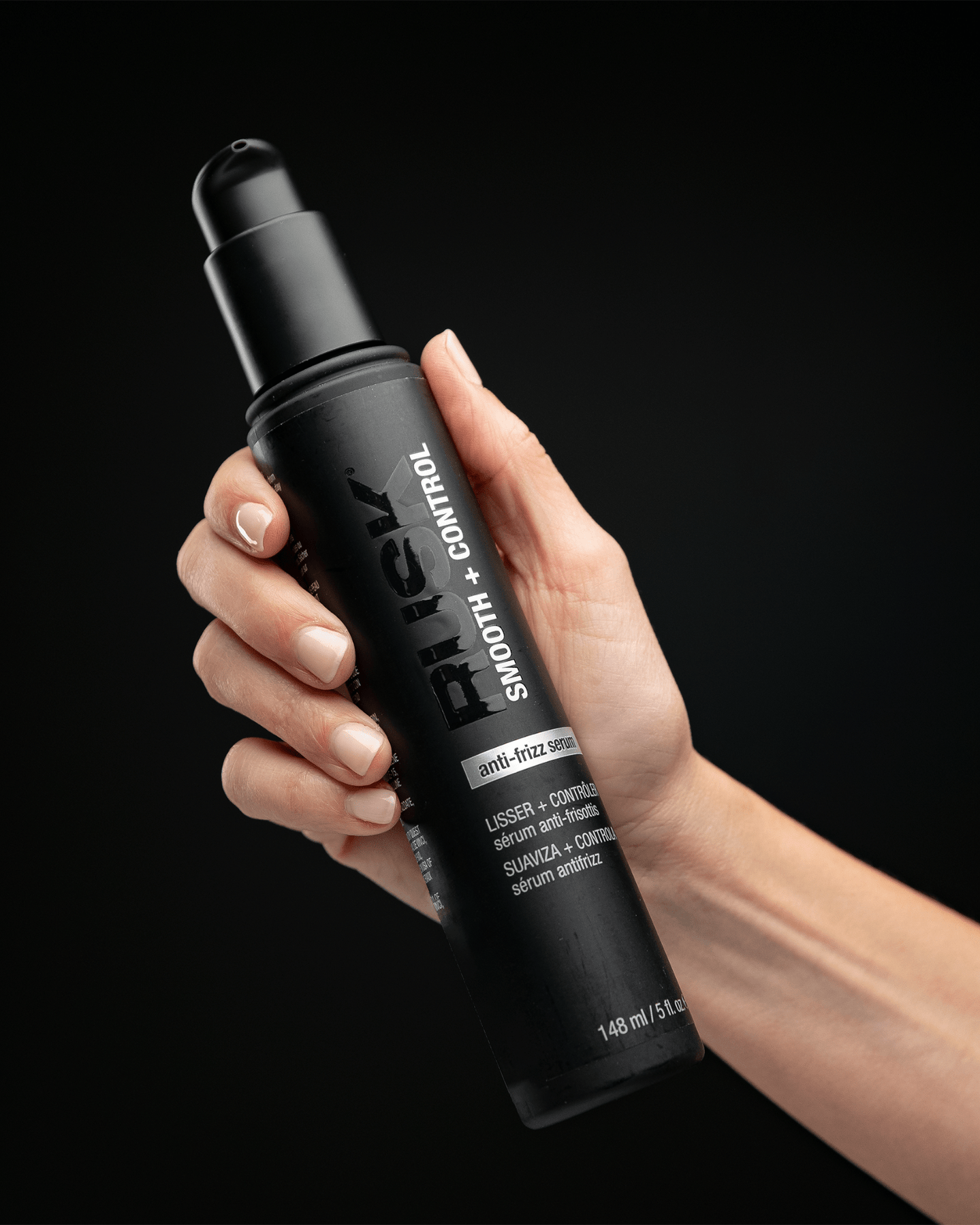 "I've tried a lot of anti-frizz products and never really found one that stood out. This is definitely one of the better ones for me personally. It smells really nice and does the trick!" -DaBomb
Discover Your Shine with RUSK
Now that you've had a closer look at the RUSK products that have us falling in love with shiny hair, it's time to discover which one suits you best. Whether you're a fan of the 2 Minute Masque's prep magic, the W8LESS STR8 Flat Iron's sleek and shine duo, the instant brilliance of the Thermal Shine Spray, or the frizz-fighting powers of the Anti-Frizz Serum, you have the tools to make your hair dazzle. Get ready to shine, dazzle, and flaunt those gorgeous locks. With RUSK by your side, you're bound to steal the show!